Resurrection invites all youth into the vibrant life of Christ by walking alongside youth and families to trust in Jesus, live out their calling in this world, and serve the world God loves.
Youth ministries encompasses students 6th through 12th grade.  For information, contact Hannah Lorence.
Summer 2021
Summer Stretch
Middle School students in Summer Stretch will serve the community, grow in faith, and have fun through recreational activities.  Dates are every Wednesday from June 16 - July 21 (except July 7!).  Register here. 
High School Youth Group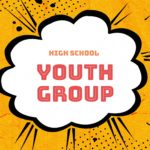 Join us at the fire pit for outdoor games, fun, connecting and praying. We will meet twice monthly, from 6:30-7:30pm, on Wednesdays, June 16, 30, July 14, 28 and August 11, 25. Grab your friend and meet us at church.
High School Mission Experience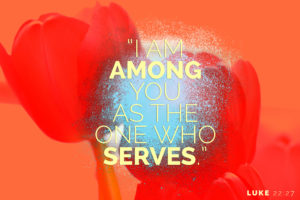 This summer we are offering a local Mission Trip Experience. We know God is right here and already at work in our midst.  We are partnering with Service Learning Camps for a 4-day mission experience in St. Paul and Minneapolis to support different mission partners and to grow deeper in our faith. Students currently in grades 8 - 12 are encouraged to participate in this transformative week, June 28th-July 1st.  Learn more by contacting Hannah Lorence.
Camp Wapo Summer 2021
Reserved dates for Resurrection youth (completed grades 4-8) and high school (completed grades 9-12) students at Camp Wapo is the week of August 1-6, 2021.  In order to keep campers and staff safe, camp Wapo will be run at half capacity; sign up early to get your spot! Register here February 1-28. On March 1 all remaining spots will open on a first come-first served basis. Questions? Please contact Hannah Lorence.
Student Programming
Student Saturdays
Connect with our youth director and other students the second Saturday of the month. Jump on Zoom, between 1-2pm, starting March 13th.
Play group games of Minecraft on Saturdays! All skill levels welcome. Play from 12:30-2pm beginning March 20th.
Please contact Hannah Lorence to participate.
Confirmation Ministry
Students in grades 6, 7, and 8 are walking through The Lord's Prayer for the 2020-21 school year. Confirmation students can find community online through worship, teaching, serving, and in small groups.  Students have a blast connecting with their friends, growing in their faith, and find support from trusted adults.  To learn more, please contact
Hannah Lorence
.
High School Ministry
For the 2020-21 school year we are using the new Orange curriculum for students in grades 9 through 12. This curriculum helps students experience three things: wonder for who God is, discovery of who He created them to be, and passion for loving others. Students will meet online Wednesday evenings via Zoom. It is a guaranteed time to have fun connecting with friends, grow in your faith, and find support from trusted adults.   To learn more, please  contact Hannah Lorence.