Resurrection's Missions and Service Team invites you to share your input for the places we serve as a congregation. Your responses will also help this team connect you with ministry partners locally and globally. As we all strive to live resurrection in our daily lives, we look forward to developing ways to grow in more frequent service as a church family.  Take the survey.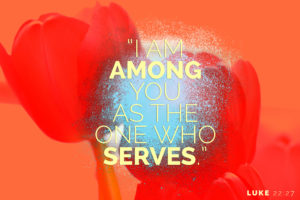 Serve in the Church
Resurrection offers many ways to use your gifts. God gifts His people in so many beautiful and varied ways. Our staff loves helping you find places to connect that are fulfilling for you.
Serve in the Community
The surrounding suburbs and metro area are filled with partner organizations and ways to serve with the love of Jesus.
Serve in the World
We believe we are called to serve the world God loves. This can be close to home, but God also calls us to people and places far from Minnesota as well.